Eyelash & Brow
Davinci Divas Nails and Spa provide classic lash lift, lash tint, eyebrow tinting, and brow lamination. See below for prices and Contact us for our full menu of services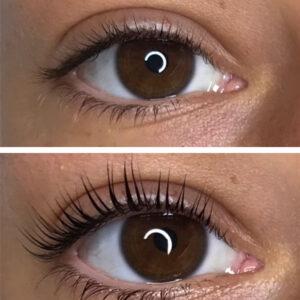 | Eyelash & Brow | Prices |
| --- | --- |
| Lash Lift | $50 |
| Lash Lift and Tint | $65 |
| Eyelash Tinting | $20 |
| Eyebrow Tinting | $20 |
| Brow Lamination | $40 |
| Eyebrow Henna | $40 |
See below for more information about Eyelash & Brow services.
Lash Lift
Lash lift is like a perm for your eyelashes. Unlike a lash extension, a lash lift simply alters the shape of your natural lashes. Results last up to 4 weeks.
Lash Lift & Tint
Perming your natural lashes to lift them and tinting your natural lashes to give the look of wearing mascara or darkening them.
Brow Lamination
Brow lamination is basically a perm for your brows, as it gives them a set, uniform shape for around 4-6 weeks
Eyebrow and Eyelash Tinting
Think of lash tinting as a semi permanent dye job for your lashes. Tinting won't add curl, length, or volume to your lashes (you'll need to try a lash lift or lash extensions for that), but it will darken and intensify their color with permanent, cream-based dyes (and in some cases, a semi permanent vegetable-based dye).
Henna Brows
Henna brows are a type of tinting that stains the skin giving you tinted hairs for up to 6 weeks and tint on the skin that can last anywhere from 2-10 days. It's a fantastic way to try out a shape before committing to semi-permanent makeup, or if you just want your eyebrows shaped and filled temporarily.
Davinci Divas Nails & Spa
5318 Lemon St, New Port Richey, FL 34652
(352) 600-2744
Our Hours
Monday – Sunday: 9am – 7pm
BY APPOINTMENT ONLY