Waxing and Hair Removal
Davinci Divas Nails and Spa provide waxing and hair removal. No hair to spare, take it off with pride. Total body waxing services. Hair removal services from your flawless eyebrows to your classic french pedi, and everything in between. See below for prices and Contact us for our full menu of services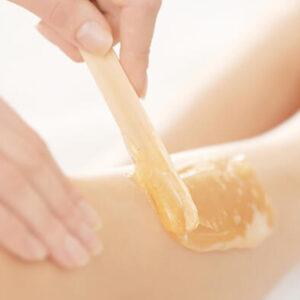 | Waxing/Hair Removal Services | Prices |
| --- | --- |
| Eyebrows | $18 |
| Upper lip | $10 |
| Nose | $10 |
| Chin | $10 |
| Sideburns | $10 |
| Ears | $10 |
| Full Face | $45 |
| Underarms | $30 |
| Full arm | $50 |
| Half arm | $30 |
| Full leg | $75 |
| Half leg | $45 |
| Chest | $30 |
| Stomach | $30 |
| Back | $60 |
| Bikini | $45 |
See below for more information about waxing and hair removal services.
BODY WAXING
Body waxing provides weeks of smooth, healthy skin. With each waxing, hair grows back less and less. Body waxing for men and women is a simple process. Waxing performed by professionals is much more comfortable than pretty much any other hair removal option – and the process is a quick one. Davinci Divas Nails and Spa offers complete waxing from head to toe. Upper body waxing for women and men, lower body waxing, and bikini waxing helps remove unwanted hair and leave skin exfoliated and soft for weeks at a time.
FACIAL WAXING
For people who struggle hiding unwanted facial hair, facial waxing is the solution to the problem. Almost no area of the face (including the chin and neck) is off limits in a professional wax spa. Since men usually have more facial hair, prices for waxing the face are usually a bit higher. Facial waxing provides weeks -even months- of smooth skin without worry about whether or not that special someone notices hair in places you wish it wasn't.
Davinci Divas Nails & Spa
5318 Lemon St, New Port Richey, FL 34652
(352) 600-2744
Our Hours
Monday – Sunday: 9am – 7pm
BY APPOINTMENT ONLY